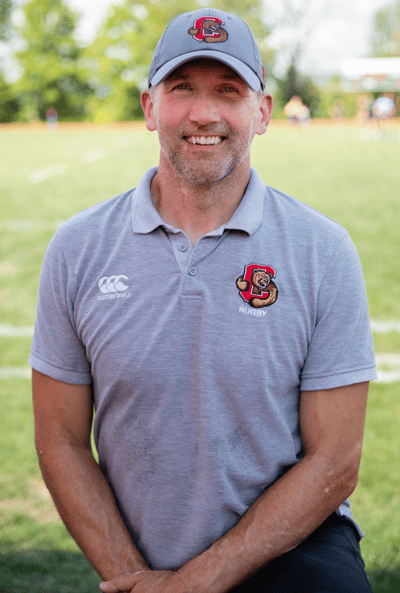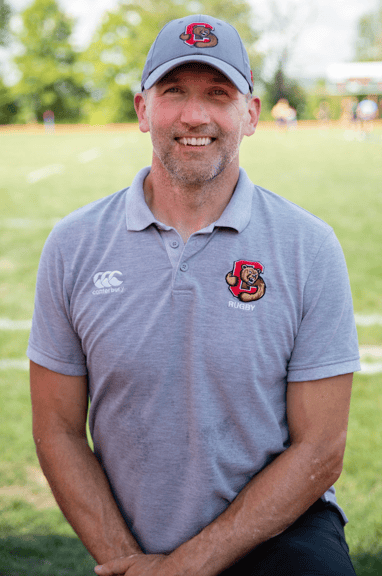 Men's Rugby Head Coach: Dave Burke
Email: david.burke@cornell.com
Dave Burke enters his seventh year with the Cornell University men's rugby team. Dave looks forward to the 2022 fall season with several returning starters and a few incoming freshmen and transfers with solid experience.
Dave's rugby career started with the Schenectady Reds, playing wing from 1991 to 1997. In 1998, he moved to Raleigh for work and played fullback for the Vipers. In his second year with the Vipers, Dave made the mid-Atlantic select side and played in the ITTs scoring in several opportunities. The tournament brought recognition at the national level and an opportunity to play in San Diego for the Super League team, OMBAC.
In 2000, Dave traveled with the USA 15s team to several Pacific Rim games in Tonga and Samoa. Later that summer, OMBAC 7s took form and won their first of three consecutive 7s national championship. Dave's focus was now on 7s and played prop for two years with the National team including the World Cup in 2001.
Playing shifted to coaching in 2006 as the backs coach at SDSU under head coach, Dan Payne. Dave stayed on for two years and then returned to coach SDSU in the 2010 7s CRC taking third place in the inaugural tournament. Two years later, he came back to coach OMBAC 7s taking the team to the nationals in 2012 and 2013.
From 2013 to 2016, Dave transitioned from California to New York to further his research at Cornell where he works as an engineer supporting physics experiments at the particle accelerator. His hiatus from rugby was over when he took the coaching helm in the fall of 2016.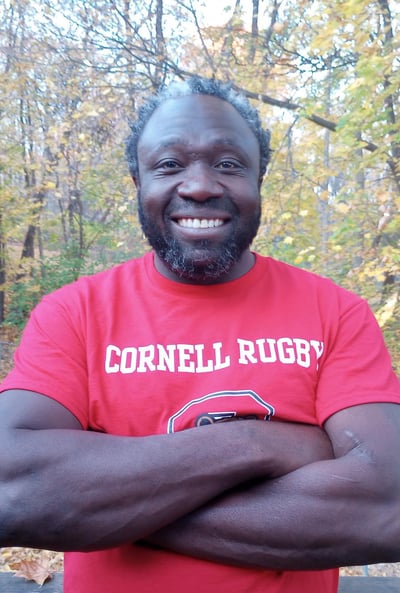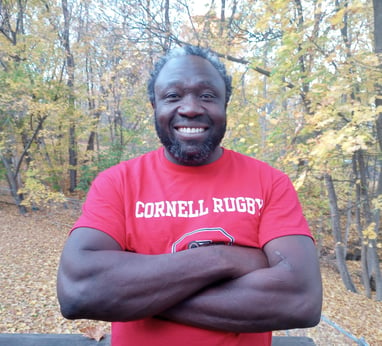 Men's Rugby Coach: Max Madziva
Max Madziva started his rugby career at the London Wasps RFUC in 1992-1995 where he played for the Wasps Juniors alongside former England greats like Lawrence Dallaglio and Will Green. After a lay off from injury, Max moved to the North of England where he played for Leeds Corinthians RFUC, Lawnswood RFUC and Yarnbury RFUC before returning to Zimbabwe to captain the Zimbabwe national team, the Zimbabwe Sables, in 2006.
After retiring from playing, Max moved to coaching and is now a World Rugby Level 3 accredited Coach. Max has coached in many clubs in Zimbabwe including the Old Hararians RFUC who are the current national champions. He is also the Zimbabwe Junior Sables U17 Head coach and Head Coach of the St. John's College RAMS First XV.
Max has been coaching Cornell University men's rugby team alongside Dave every fall and winter (15s season) since 2022.